Check Out What Our Customers Are Saying
"
"
Johnnie Moncure
on Invalid Date
First time using this storage and it's amazing! Very reliable! Thank you for being great and easy! Everything taking care of with no problem.
"
"
catherine anderson
on Invalid Date
Hello, I am a student at MC. I needed a storage facility quickly for the summer because I had a job offer in Meridian. Mr. Van gave me a great price and did everything he could to help me move in fast. The unit was clean and the location was perfect. I appreciate Mr. Van working with me and i have already told him to save me a unit for summer 2020.
"
"
Priya Patel
on Invalid Date
This property is well maintained, provides easy access to and from the units, as well as top notch security to make sure all your belongings are kept safe. The staff at the main office were friendly and helpful in answering all of my questions. They are available throughout the day to be of any assistance. Being a college student, I only needed a unit for one week due to my new place not being ready in time and the manager was willing to discount the monthly fee since I upheld my end and was out of the unit in ample time. I would highly recommended doing business with this facility and will most definitely be using them in the future if I ever need to store my belongings.
Leave a Review on our other social media accounts: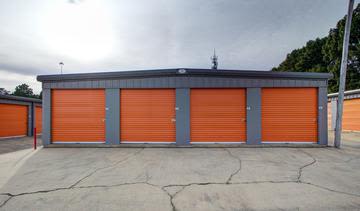 Storage Units Clinton, MS
With years of experience, StorageMax Clinton2 has the solution to your storage needs. Our facility is equipped with state-of-the-art features and our units are available in a variety of sizes. In addition, our team is always willing to answer questions and assist with your needs. Contact StorageMax Clinton to speak with a Max Manager!
Why Choose StorageMax Clinton 2?
Digital Security Monitoring

Drive-Up Access

Ground Floor Units

Non-Climate Controlled Units

24-Hour Video Surveillance

Fully Fenced & Gated

Affordable Boxes & Supplies

12-Month Rate Guarantee
Find StorageMax Clinton 2 on Springridge Road, easily accessible via I-20 and Highway 80 West. Our state-of-the-art storage facility is close to Mississippi College, allowing us to serve college students who need extra space throughout the semester. We're also close to Landmark Apartments, Broadway Terrace, Clinton Tractor Supply Company, Kroger Fuel Station, Plant Fitness, and Springridge Shopping Center.
Office Hours
Holidays Observed: New Years Day, Memorial Day, July 4, Labor Day, Thanksgiving, Black Friday, Christmas Day
Access Hours
Sunday - Saturday 6:00 AM - 9:00 PM
Head west on Dunton Rd toward E Leake St

Continue onto E Leake St

Turn left onto East St

East St turns left and becomes E Main St

Turn right onto Clinton Pkwy

Turn right onto Hwy 80 W

Turn right onto Hwy 80 W

You've arrived at StorageMax Clinton 2
Get on I-20 E

Head north on Depot St toward Bolton Brownsville Rd/Brownsville-Bolton Rd

Turn left onto Bolton Brownsville Rd/Brownsville-Bolton Rd

Turn right to merge onto I-20 E

Follow I-20 E to US-80 E/Clinton Raymond Rd/Madison St/Raymond Clinton Rd in Clinton. Take exit 35 from I-20 E

Merge onto I-20 E

Take exit 35 for US-80 E/Clinton Raymond Rd

Take Hwy 80 W to Payne Pl

Use the middle lane to turn left onto US-80 E/Clinton Raymond Rd/Madison St/Raymond Clinton Rd (signs for Clinton)

Turn right onto Hwy 80 W

Turn right onto Payne Pl

You've arrived at StorageMax Clinton 2
Take Sundown Trail and Western Hills Dr to Raymond Rd in Jackson

Head south on Sundown Trail toward Old Spanish Trail

Turn right onto Old Spanish Trail

Turn left onto Western Hills Dr

Take Springridge Rd to Payne Pl in Clinton

Turn right onto Raymond Rd

Continue onto Jackson Raymond Rd

Turn right onto Springridge Rd

Turn left onto Hwy 80 W

Turn left onto Payne Pl

You've arrived at StorageMax Clinton 2
Head northwest on E Main St/Raymond Bolton Rd

Follow Clinton Rd/Raymond Clinton Rd to Hinds Blvd

Turn right after Pizza Hut (on the right)

Turn right onto Clinton Rd/Raymond Clinton Rd

Follow Raymond Clinton Rd to Payne Pl in Clinton

Turn left onto Hinds Blvd

Continue onto Clinton Rd/Raymond Clinton Rd

Continue onto Madison St

Turn right onto Hwy 80 W

Turn right onto Payne Pl

You've arrived at StorageMax Clinton 2